While Island Operating always appreciates an opportunity to share our company news, we feel it's equally important to celebrate the stories of those who are part of the Island team, and the commitments they have made to serve their communities.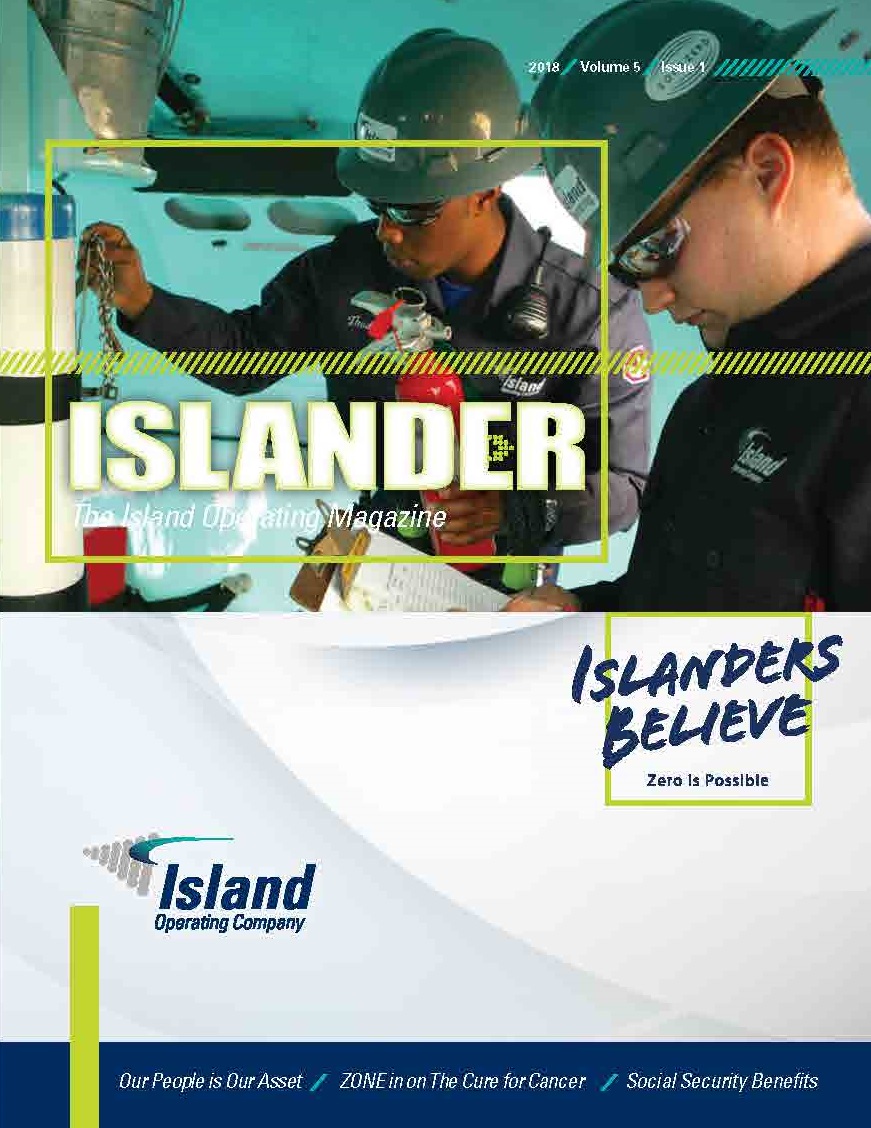 LWCC Safest 70
The efforts of every Islander and the support of our clients have resulted in Island being awarded The Louisiana Workers' Compensation Corporations' prestigious Safest 70 Award for the policy year 2017. This is the ninth time in eleven years that Island Operating has earned this recognition
LWCC's Safest 70 Award recognizes the safest 70 companies out of over 20,000 policy holder companies insured by LWCC. LWCC not only evaluates our safety performance, which must be very favorable, they also evaluate the safety culture of the nominees and the commitment to safety of the entire organization. We excelled in these metrics by focusing on doing the right thing, all of the time. A huge congratulations to every Islander that lives up to the high standard that Island and our clients want and expect.
ZONE In on The Cure for Cancer
As part of Island's culture to do the right thing, Island Operating recently held our 4th Annual Sporting Clay Tournament supporting The University of Texas M.D. Anderson Cancer Center. We had set a goal in 2014 of raising $500,000 in 5 years for M.D. Anderson's Melanoma Moonshot Program. With your generous contributions and the support of our clients and suppliers, we reached our $500,000.00 goal one full year ahead of our target. Thank you for your help in supporting the world's premier cancer center and supporting M. D. Anderson's quest to "Make Cancer History®".